Library
The Faculty of Philosophy and Arts library is 3,066m², with various spaces distributed over three floors, which houses more than 700,000 works that make up its collection.
For any inquiries and management concerns please contact biblioteca.fyl@uva.es
To use all the services offered by the Library, borrowing books and access the electronic collections from outside the Campus, it is essential to have the university card or the University Library card, which is personal and non-transferable.
In addition, users may also borrow:
26 computers
4 e-book readers
1 digital camera
8 USB sticks
1 portable scanner
Interlibrary loans:
Documents may be retrieved from other national and international libraries that are not in our repository. This service has an economic cost and it is advisable to check the current rates approved by Rebiun (Network of Spanish University Libraries) in the library.
You can renew books you have borrowed and set a request in advance for books that a currently loaned through the Almena catalog; For this, the UVa card or ID card, and the library PIN number are required.
Services:
Search the Library collection and other open resources.
Found out about the availability and location of documents.
Access the full text of some documents.
Access your account, from where you can manage the books you have borrowed, requests, renewals, and personal information.
Diverse technological equipment is available to our users, and is adapted to their study, learning and research needs.
WiFi
The Faculty of Philosophy and Arts offers WiFi coverage throughout the building, including the library.
Computers
The library of the Faculty of Philosophy and Arts has a total of 18 computers for consulting the catalog, of which 2 are adapted for people with disabilities.
Photocopiers and scanners
The library offers in its facilities 2 photocopiers and 3 scanners for the reproduction of documents.
Microform reader
The library has in its possession a small collection of microslides and microfilm. For reading this type of material, the library has a microform reader installed in the research library.
The University of Valladolid library has an APP called BIBLIO UVa, with which it aims to make available, through their mobile devices, all the information and services it provides to the University Community.
Available on Android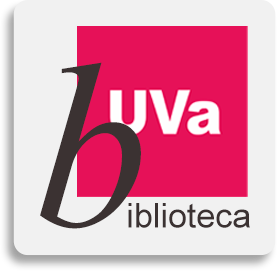 The library on social media